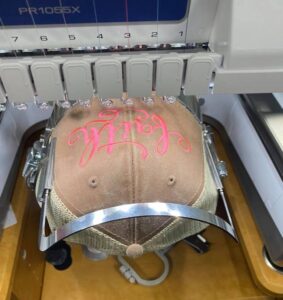 For a creative crafter, it can be difficult to take the step into selling your products and building a business out of them.
But embroidery is a growing trend in the art department right now. You can find embroidered pieces on jackets, as a wall hanging, and even on umbrellas.
So, if there's any time to take a risk at starting an embroidery business, it's now. But while you enjoy sewing and embroidery projects, you're not sure where to start with creating a serious business to sell your products from.
What kind of product is the most in-demand? What kind of equipment will you need to get off the ground?
The answers to these questions, and more, are right here. Keep reading, and soon you'll be making all your favorite products and building your embroidery business into a reality.