Ruthies Notions in Baker FL is planning some of the very best hands-on classes and lecture demos with the absolute best teachers in the industry today! We only list classes a few months in advance. Sign up early as classes fill up fast!!
You are going to love all the new classes coming in 2018!!!
---
Full List of Upcoming Classes
To sign up for any of the following classes just simply click on the "Register" link under each
---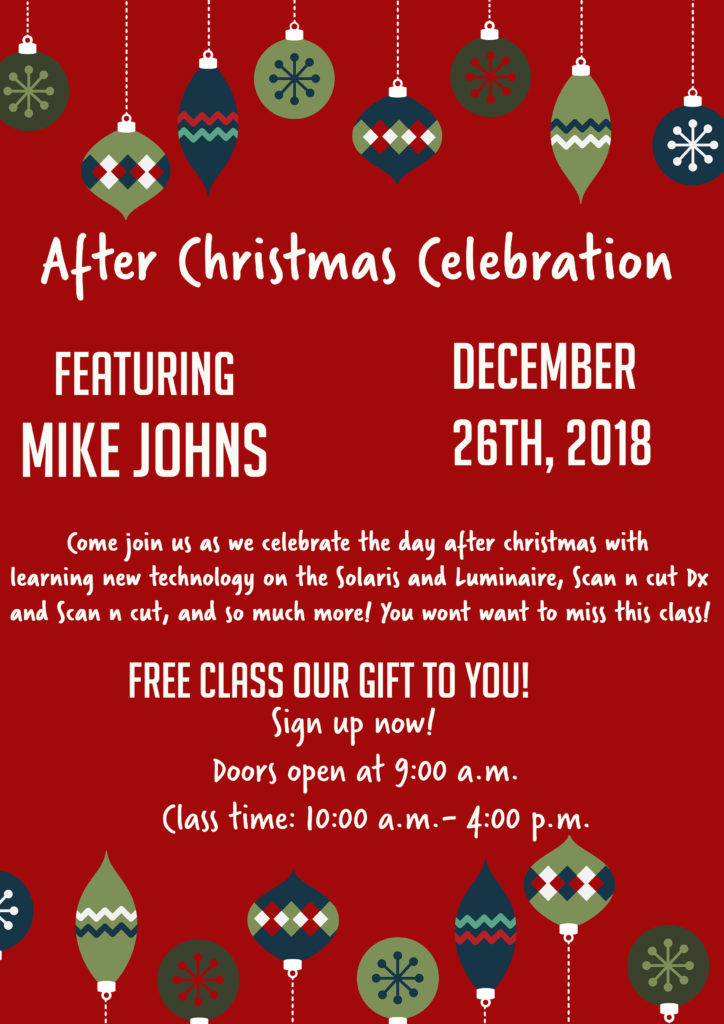 Ruthies Notions Day After Christmas Celebration December 26th, 2018
Come join us as we celebrate the day after Christmas with learning new techniques and technology on the Solaris and Luminaire, Multi Needle, and scan n cut Dx & scan n cut, and so much more! You won't want to miss this class!
Free Class our gift to you
Sign up now
Doors open at 9:00 a.m.
Class starts 10:00 a.m. – 4:00 P.m.
---
Ruthies Notions Presents: 2019 New Year Celebration December 28th, 2018 Featuring Mike Johns.
It's going to be a party at Ruthie's as we welcome in a brand new year at Ruthie's!  Come and join Mike as he shows you how to create fun and exciting party themed projects in preparation for welcoming 2019!  While using the Solaris and luminaire multi needle and scan n cut. This is sure to be a blast as we create a fun party atmosphere at Ruthie's.  There's no better way to start a new year than surrounded by creative people learning new and exciting things!  Let's all make 2019 the best year ever!
This is a free class and includes a fully catered New Year's lunch! Let's get this party started!
---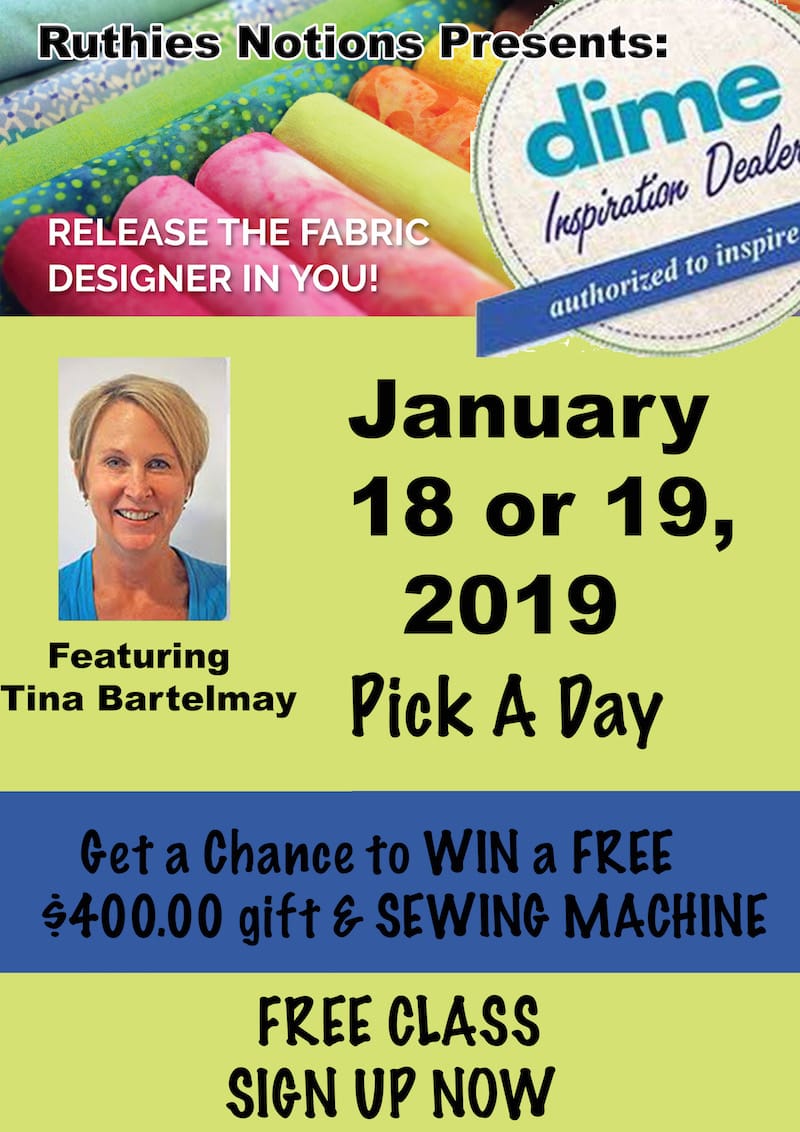 Dime Event – January 18th or 19th – Pick-A-Day
This is a FREE class featuring Tina Bartelmay.
Each day there will be a $400 door prize given away and one lucky winner will receive a sewing machine!!
Sign Up Today!! Seating is Limited!!
There will be a free catered lunch provided and each attendee will receive a goody bag that included Beautiful Magnolia Alphabet Designs and Laundry panel with instructions to create your own quilted project as shown in class.
Click the image to the right to view more details.
Don't wait! Register today!!!