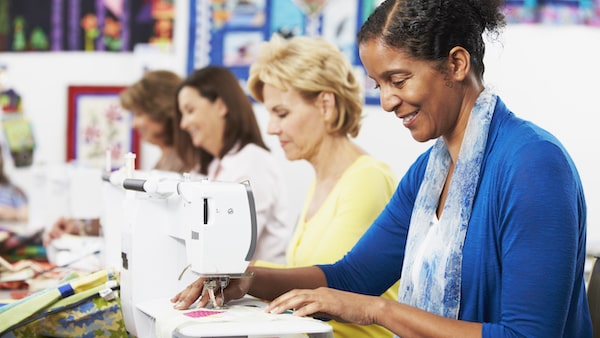 Did you know the most expensive quilt ever purchased was the "Reconciliation Quilt", which sold for $264,000 in 1991? The quilt depicts scenes from a woman's life before, during, and after the Civil War.
Maybe you aren't interested in trying to produce extravagant quilts. But, perhaps you have considered taking sewing classes to brush up on your old Home Ec. skills?
If you've thought about taking a sewing class but aren't sure if you should, or how to do it, read on! This article will thread together answers for all of your sewing class questions.