4-5-2020
3-17-2020
Today is the day of salvation, not tomorrow or the next moment. If you have not received Jesus Christ, the Son of God as your personal Lord and Saviour, today, this moment is your chance. It may be your last moment. You may never have this chance again. Time as you know it is running out. Like the sands in an hourglass. Trust in God's unfailing love – it is the most powerful force in the universe. The only way to heaven and not hell is through the blood of Jesus Christ that he gave his life willing. He, Jesus laid down his life for you. Today, this moment, open your heart and ask him, Jesus, to forgive your sins to the uttermost and cleanse you from all unrighteous and save your soul and forgive all your sins and to please write your name in the Lamb's book of Life never to be blotted out Lord willing.
In Jesus Name, Amen.
12-15-19
Stop and just enjoy the precious gift God gave us on Christmas. Jesus Christ, our Lord and Savior cherish the moments with your loved ones and always hold them close to your heart wrapped in prayers of love for them.
Gods unfailing love is so glorious. I pray every day for God's unfailing love in our hearts and for me and my precious family that God has given me. Our new Great Grandson, Owen Riley Barnhill is so precious. The Lord knit him together with his love in his Mommy's womb and when you look in his face you can feel the love of God shining through his sweet smiles.
Take time with Jesus. Share his love with those around you. Give from your heart what the Lord lays on your heart to help others. It may be a kind word, or you may feel led to call someone to let them know you care.
Pray for one another the effectual fervent prayer of a righteous man awaits much. Don't think that your prayers don't matter. God love you and he listens to all of your prayers. When he answers, you can feel his love for you. No one loves you like Jesus. He came to the Earth as a helpless baby born in a stable for you and me. He became poor so we could be rich and share his glorious inheritance with us forever.
If you have not received Jesus as your Lord of Lord and King of Kings please ask him to forgive your sins and save your soul to the uttermost paid in full through the precious blood of Jesus as he hung on the cross and suffered and died for our glorious salvation so we can live in Heaven one day and not spend eternity in Hell where you cannot even get a drop of water.
Please don't hold any unforgiveness in your heart. Forgive those who have hurt you and give to God and he will take care of it. Leave it in God's hands who judgeth all things fairly. Love your enemies. You will love God more and more each moment as you watch God blessing you and yours beyond words in ways you never thought possible.
Merry Christmas and Love Ruthie.
9-24-18
Dearest Beloved Daughter of the highest God, you are on a journey to heaven your eternal home. I have prepared for you and those whom you have loved and my beloved children all over this world.
I am waiting patiently to reach those few souls I am searching for to receive me as Lord of Lords and King of Kings. The age of Grace is coming to a close sooner than you ever imagined. Be sober, be vigilant. The adversary the devil seeks to destroy all he can before the end of time. But greater is he that is in you then he that is in this world. And I have secured your salvation as I hung on that cross at Mount Calvary over 2000 years ago for your salvation and to redeem you from hell death and the grave.
There is no other name under heaven where a man can be saved except thru the name of Christ the Son of God.
Today is the day of salvation not one minute later. Don't hesitate and put it off. Saying a more convenient time. Today this moment is the time. I am coming in a twinkle of an eye with a shout the voice of the arch angel and the trumpet call of God and the dead in Christ and those that are alive shall be caught up and be with me Jesus Christ their Lord and Saviour forever in Paradise.
No more death, pain, tears in Heaven only joy unspeakable and full of glory this saith the Lord of Lords and King of Kings Christ Jesus your Lord and savior forever. Amen.
---
1-29-18
Life has heart-wrenching experiences words cannot even reach. But my heart can reach the hardest cruelest heart that ever was with my love that pours out of my heart the shekinah Glory of God that surpasses all knowledge beyond anything you can imagine.
I am with you through thick and thin to heal and restore you and yours to perfect health and your welfare is my #1 concern throughout now and all eternity. You are one moment closer to eternity each breath you take.
When you cross over you will know it is worth it all, just trust me forever. My love for you is the purest white light you could ever imagine. I am with you and for you. Who can be against you? For I am your shield and buckler. I am your wheel in the middle of the wheel. Trust me now and forever more my beloved for so soon you will be with me in Paradise.
Where your joys will never cease and happiness abounds thus saith the Lord of Hosts. Jehovah is my name thus saith the Lord of Lords and the King go Kings of Jesus Christ the son of man whose name alone can bring salvation to all who humble themselves and pray and turn from their wicked ways and believe me Jesus the son of God Amen.
---
12-4-2017
A special message from Ruthie.
I am the Lord God Almighty. I am here with you on all my fullness like you have never experienced before.
You will see me more and more in all the moments of your life.
You will experience my peace that passes all understanding. There is hope in me the Lord God Almighty that you can find no where else in the broken world that will be destroyed by fire one day.
Then my new heaven and earth will appear with all my glory in it. There will be no more death or destruction. Just my peace and joy unspeakable like you have never experienced before in your life here and now. As you journey thru this dark world of sin and disease and darkness you will be one of my brightest lights to lead so many people to the Lord of Lords and King of Kings.
The end is so much sooner then you ever imagined before in your life time here on earth.
Open your door of your heart wider than you ever opened it before to me your beloved Lord and Saviour Jesus Christ the son of God and receive me into your heart like never before. You will experience the greatest peace and joy in your life like you never before even thought possible. You will walk with newness of life in me your Lord Jesus and I will go with you and you with me and your heart of hearts will be one with me saith the Lord of Hosts Jesus Christ is my name that is above all names. In me is the salvation of your souls from all damnation from hell and you will dwell with me forever in paradise this saith the Lord of Lords Jesus Christ is my name. There is no other name under Heaven or anywhere else.
You can be saved by just opening your heart to me now. For today is the day of salvation you may never have another chance again. Ask me your Lord and Saviour, Jesus Christ to forgive all your sins and to cleanse you from all unrighteousness and to save your soul from hell.
You will never regret your decision to ask me to forgive your sins and repent and turn to me and love me forever with all your heart, soul, mind and strength and to be saved to the uttermost forever thus saith the Lord Jesus Christ your friend that sickest closer than a brother. Your beloved Lord and Saviour forever.
Have Faith and Trust in God Forever!
---
9-18-2017
A Special Message from Ruthie.
As I prayed the Lord gave me this message for you and yours.
Listen my little ones know the end is closer then its ever been before. You are heirs and joint heirs with Jesus Christ your Lord and Saviour.
Because you opened the door of your heart to welcome the Lord of Lords and King of Kings to be your savior and asked the Lord Jesus to forgive all your sins of thinking and doing from before time thru now and all eternity.
DON'T BE LEFT BEHIND!!!
Watch and pray always to be counted worthy to stand before the son of man and escape what's coming on this earth.
It is going to be more horrific than anything you have ever seen in the history of the world. It is the end of time. When the earth will burn up and I will bring you who are saved to my new Earth where there is no more sin. Only those who are made the righteousness of God thru the sacrifice of Jesus Christ the Son of God on the cross of Calvary. All who rejected him will be in the second resurrection and spend eternity in hell forever. There is no coming back, it's all over period!
You still have a very small window of time. Today is the day of salvation. Ask the Lord Jesus Christ the Son of God to forgive your sins right now and be born again. You will rejoice with the greatest joy you ever felt when you receive the Lord Jesus Christ as your savior. Ask Jesus to save you and know that you know he is so wonderful. He is Immanuel God with us. Jesus is the Prince of Peace.
Remember today is the day of salvation. I have never spoke more seriously then I ever spoke before. Tomorrow or even the next moment may be too late. You may laugh and scoff, but if you don't believe now it may be too late. Don't Harden your heart, but please be humble and invite Jesus to be your savior. You will NEVER BE SORRY YOU DID!!
~ Love Ruthie
---
8-26-2017
I found the Lord Jesus when I was 17 years old. When I was a little girl I said I wanted to sew and make clothes and marry a poor man.
I know God put that in my heart. I married my wonderful gift, my husband, Willie D Barnhill,  from the Lord. I sewed and made a lot of our son David Nathaniel Barnhill's clothes from remnents so I could be a stay at home mom. He didn't know he didn't have store bought clothes. The first 6 years of a child's life is the most vital part of his or hers life.
When my brother and I were little, we were left with sitters who were horrific to say the least. My brother Harry suffered horrifically from them and neighbor children who tortured him unmercifully. My heart goes out to moms who want to stay home with their children.
Nobody loves like you the Lord. The Bible says if your Mother or Father forsake you, he will be your Mother and Father. He will never leave you or forsake you and go with you to the end of the world. And because Jesus came to earth as a baby and became poor and was homeless, now we have a saviour so we can live with him forever in heaven where we will never be sick, no more tears or pain. But when we ask Jesus to forgive us of all our sins of thinking and doing, he will forgive us and cleanse us from all unrightenous and clothes us in garments of salvation and put a robe of righteous on us. If we are willing to drink our cup of suffering here we will share his glory with him in heaven and have a brand new body like his that will never die and we can see him as he is because our eyes will be like his.
If you don't believe me, read the Bible for yourself with a humble heart and a contrive spirit. Because God resists the naughty and proud and dwells with the humble and contrive spirit he will not despise.
No-one loves you more than Jesus. He willingly laid down his life and suffered a horrific death and paid for our sins. No-one could ever love you more than Jesus. His unfailing love is the most powerful force in the universe and I pray he surrounds us with his glorious unfailing love in the deepest part of our being and is with us forever and we are in the fist resurrection the second has no part.
I pray we build here for heaven with lots of gold and silver and precious stones so when he tries our work in heaven, it will be so piled up high he will have to look over it but hold us in his eternal arms of love forever.
If you are building here to get patted on the back, forget it. Do your alms in secret because God who see in secret will reward you openly. If you give a glass of cold water to a prophet you will receive a prophets reward. If you haven't invited Jesus Christ our Lord into your heart why not open the door of your heart to him right now and receive Jesus Christ as your Lord. Jesus is the King of Kings and Lord of Lords and every knee will bow and every tongue confess that he his King of Kings and Lord of Lords. Today is the day of salvation no-one except God knows what will happen in the next moment. Don't take a chance, you don't want to be left behind when the wrath of God is poured out on all the unbelievers. You think its bad now? You sure don't want to be here when the Lords wrath is poured out.
His word the Bible says he is coming in the twinkle of an eye with a shout from the voice of an arch angel and the trumpet call of God and the dead in Christ and we which are alive shall be caught up to heaven and will see our loved ones who have passed away that are with Jesus. Like I will get to see my dad who died at 41, my mom, my little sister Lori Sue that went home to heaven at 8 yrs. old and my beloved precious brother Harry Samuel Zeff who suffered so badly here on earth and was welcomed into heaven when he went home to be with our beloved Lord Jesus Christ the Son of God, our saviour.
I'll never have to say goodbye again. We will be together forever in heaven and not hell. Hell is as real as heaven. The only way into heaven is thru our Lord. Jesus sacrificed on the cross for our sins. I am so grateful he is a friend that sticks closer than a brother. I love him so much. I hope with all my heart you receive our beloved Lord Jesus as your saviour today. Just ask for forgiveness of your sins and invite him into your heart today, right now Lord willing!
Love Ruthie
---
8-26-2017
My grandson Cody's 21st birthday is today. I pray God blesses him forever with his wonderful unfailing love forever.
---
7-16-2017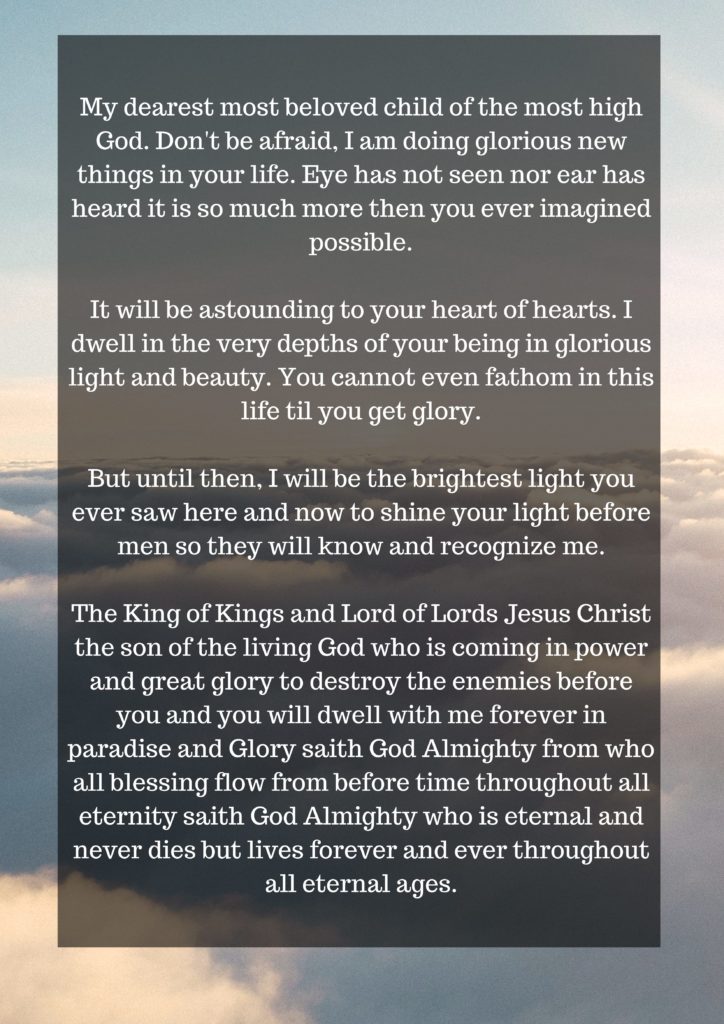 ---
5-29-17
Open your heart wide today and receive the lord as your savior.
Dearest beloved, called of the most High GOD I am, here for you here and now to accomplish mighty miracles in my presence like nothing you ever saw or heard of.
People's eyes will be opened to the real not fake power of GOD working in their lives like never before. They will not be able to say it was a coincidence it will be so real my power and my mercy and unfailing love will surround them inside and out and they will return to the lord of lords and king of kings. Now before it is to late and I come in power and great glory, to judge the earth and those whose hearts are hardened and have rejected me the son of rightness and refused to repent of their sins and allow me to cleanse them from all unrightness. You can never get good enough to be saved. Salvation is a gift of GOD  by grace  you are saved through faith not of works test any man should boat.
Come unto me now and be saved to uttermost. Pour out your heart to me little ones and be saved today. For today is the day of salvation you may not even have a moment left. Do not Harden your heart as in the day of pronation but open your heart wide confess your sins to me the lord Jesus Christ and be saved to the uttermost cleansed from all unrighteousness and made the righteousness of GOD.
You will be amazed in your robe of righteousness and cleansed from all unrighteousness and dwell with me in glory one day in heaven saith GOD almighty.
---
---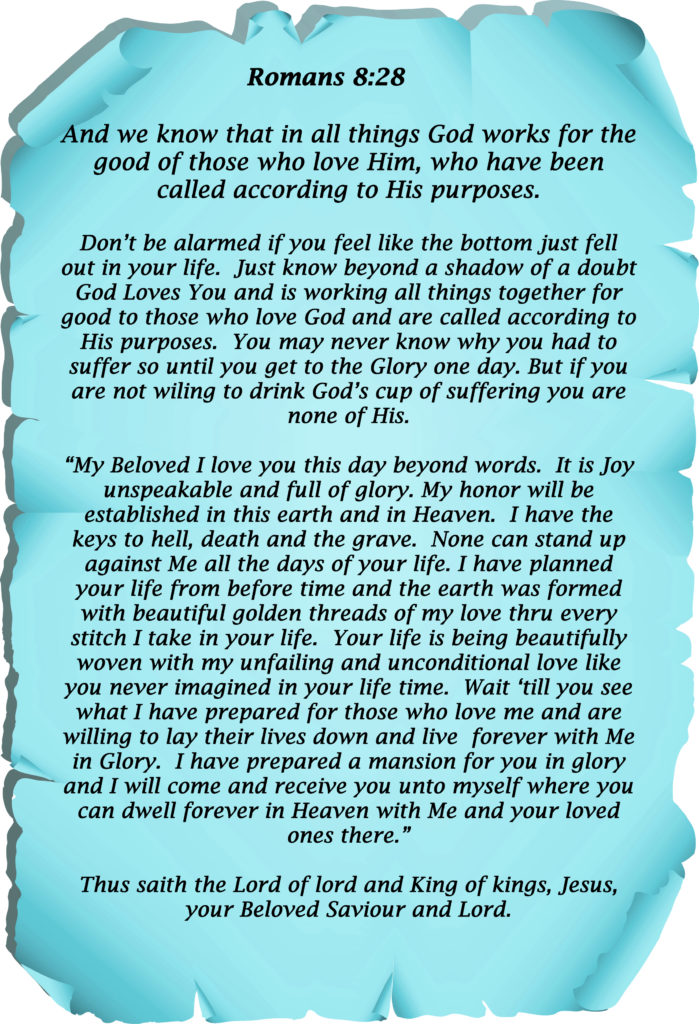 ---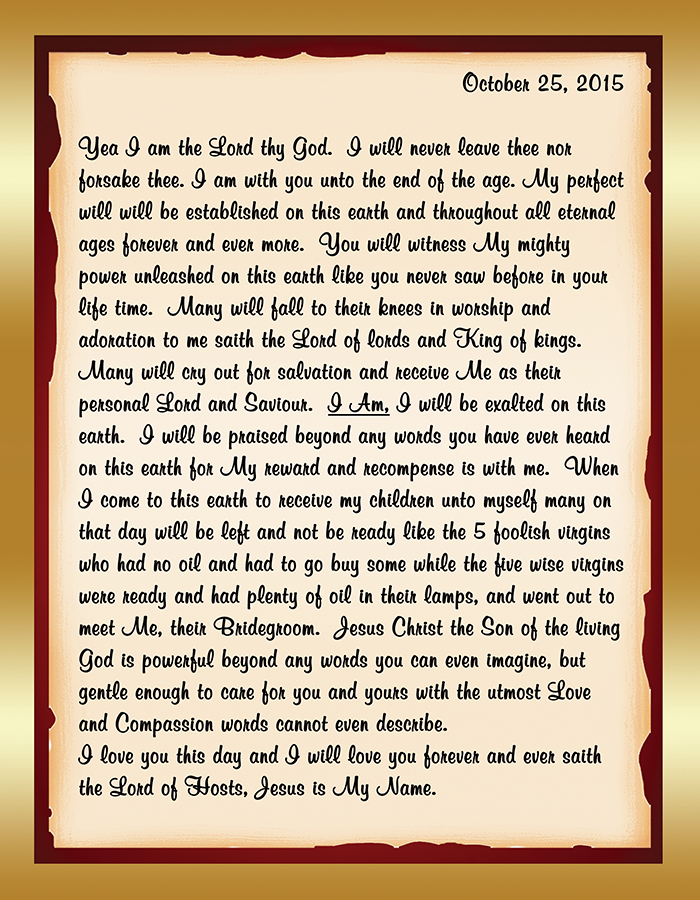 ---
---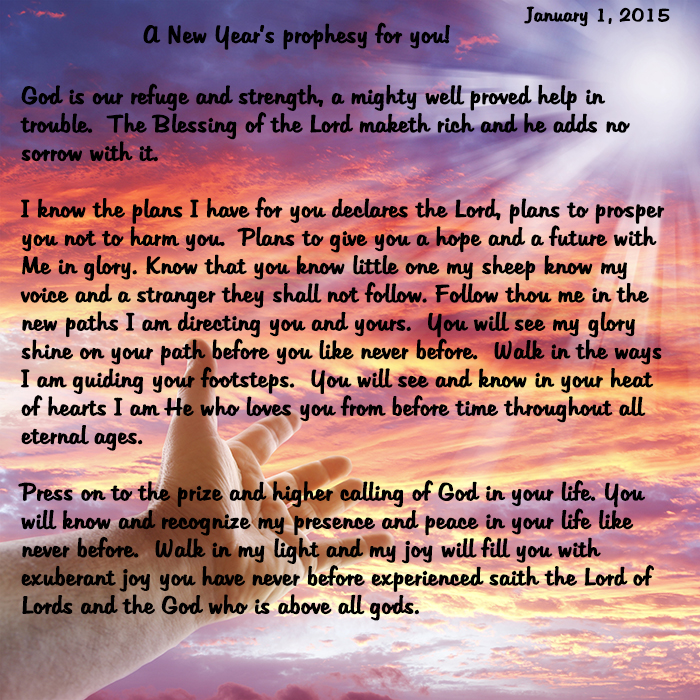 ---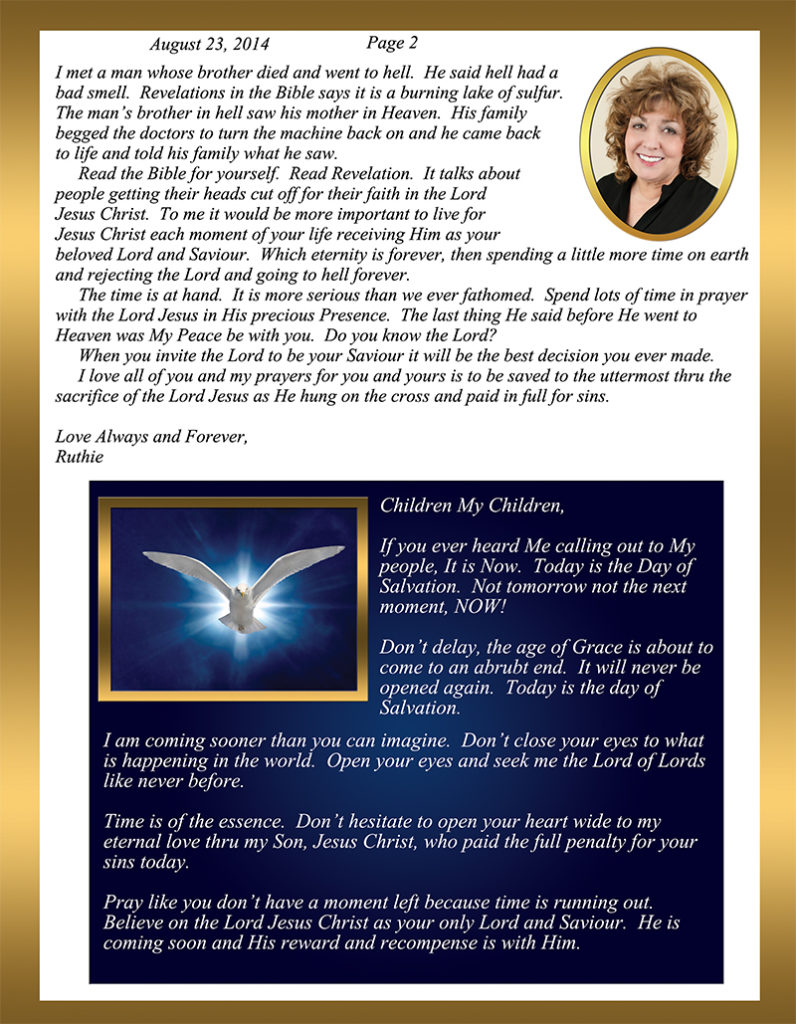 ---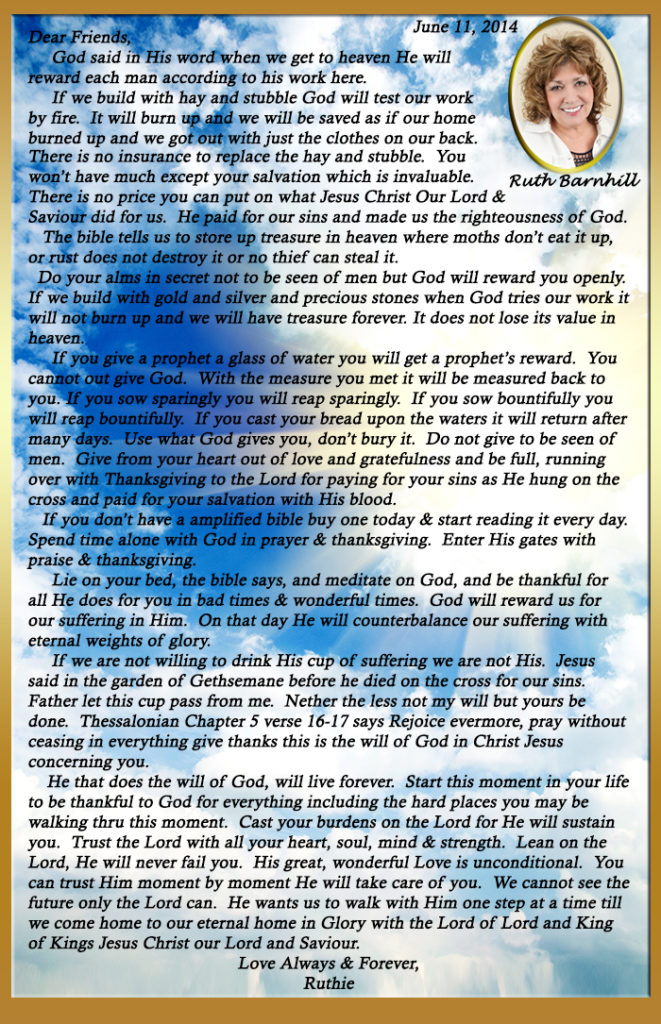 ---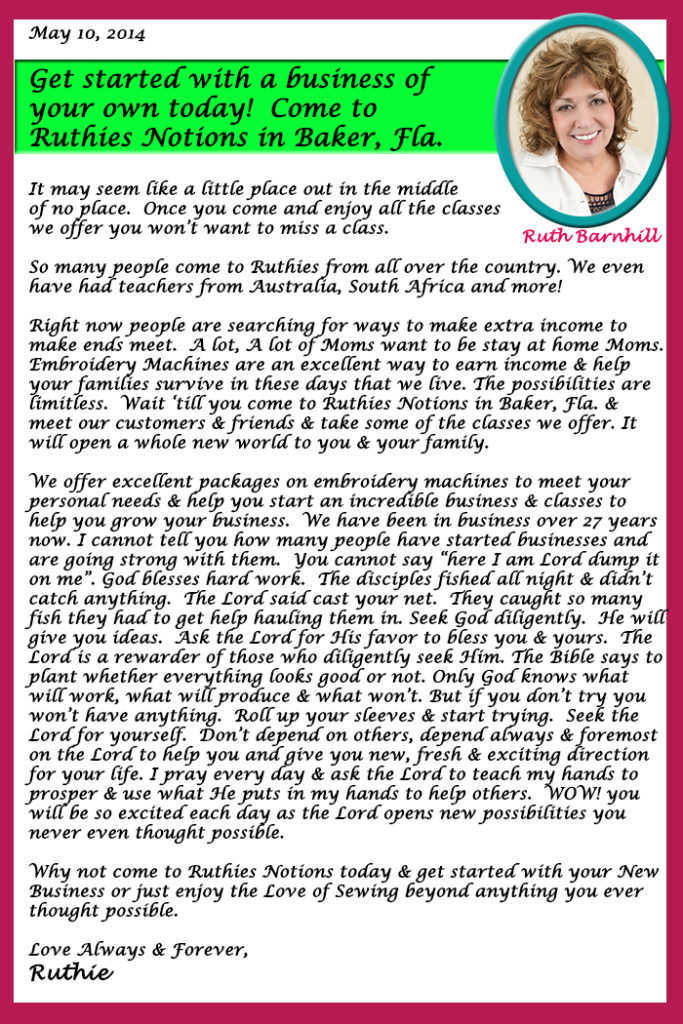 ---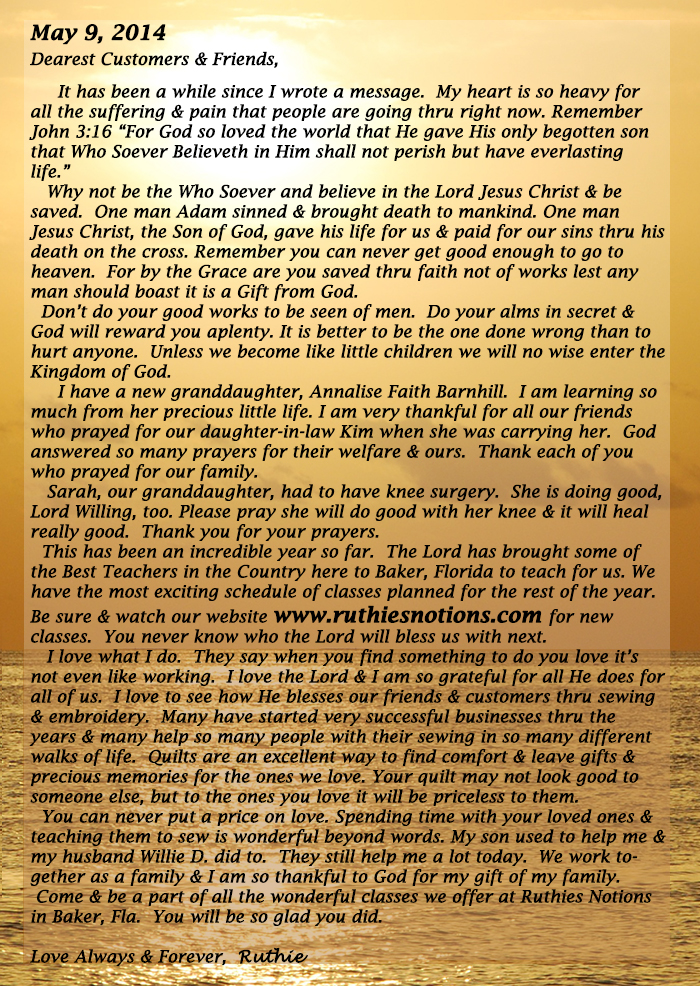 ---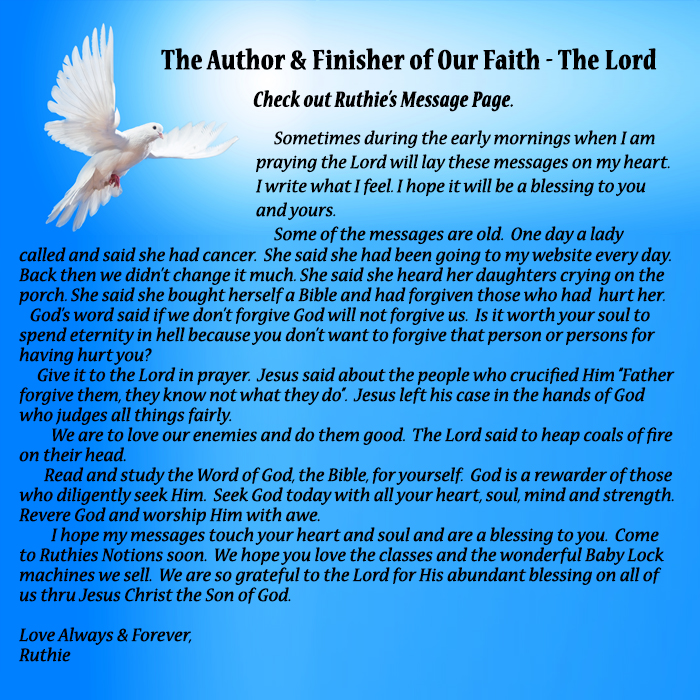 ---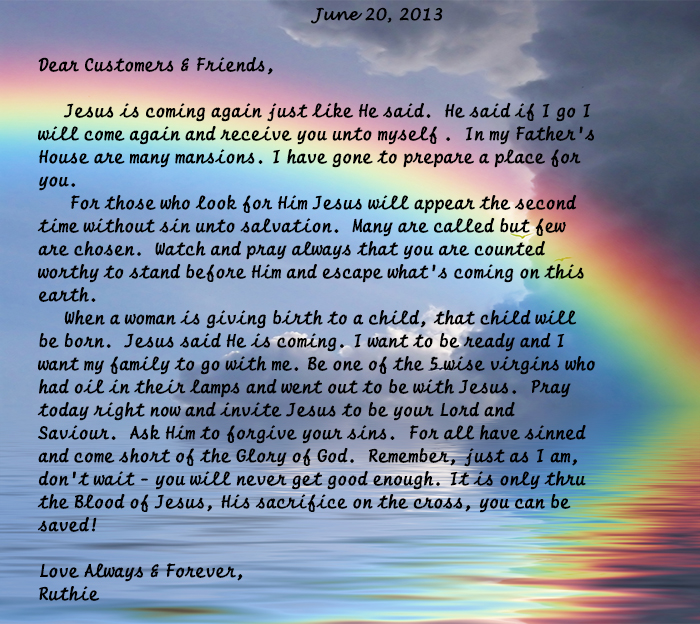 ---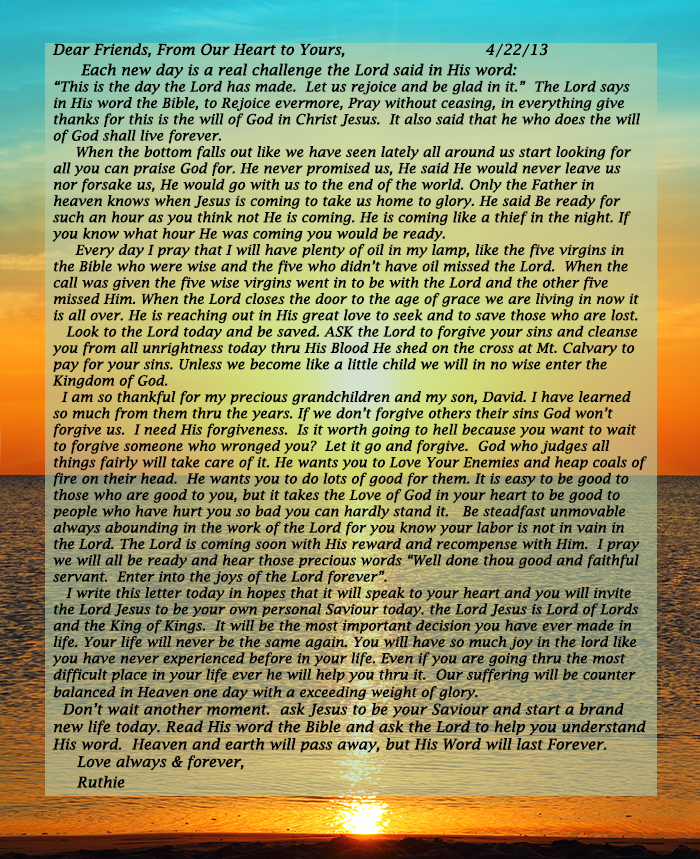 ---
---
---
---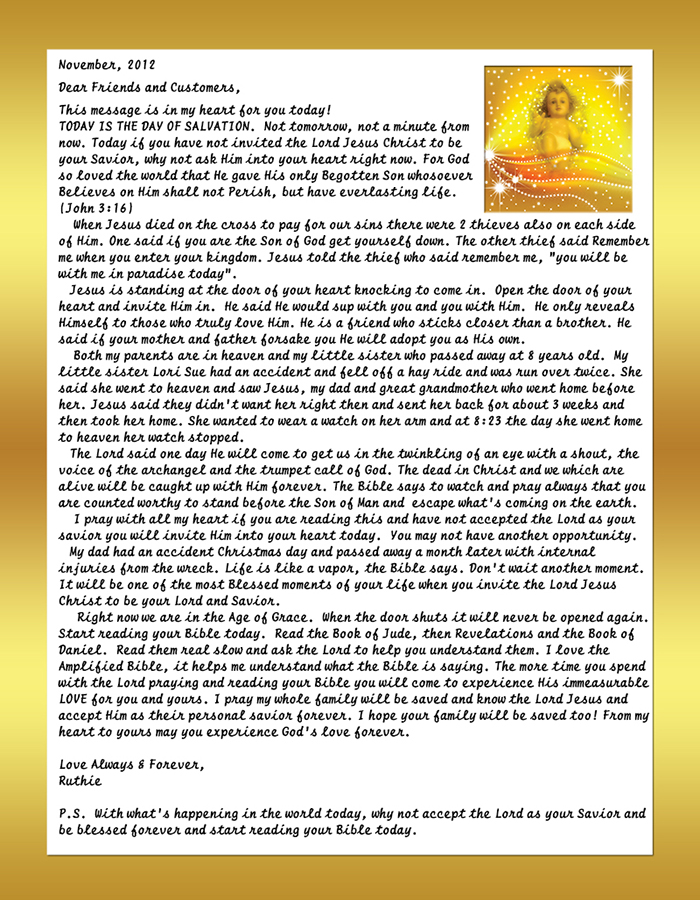 ---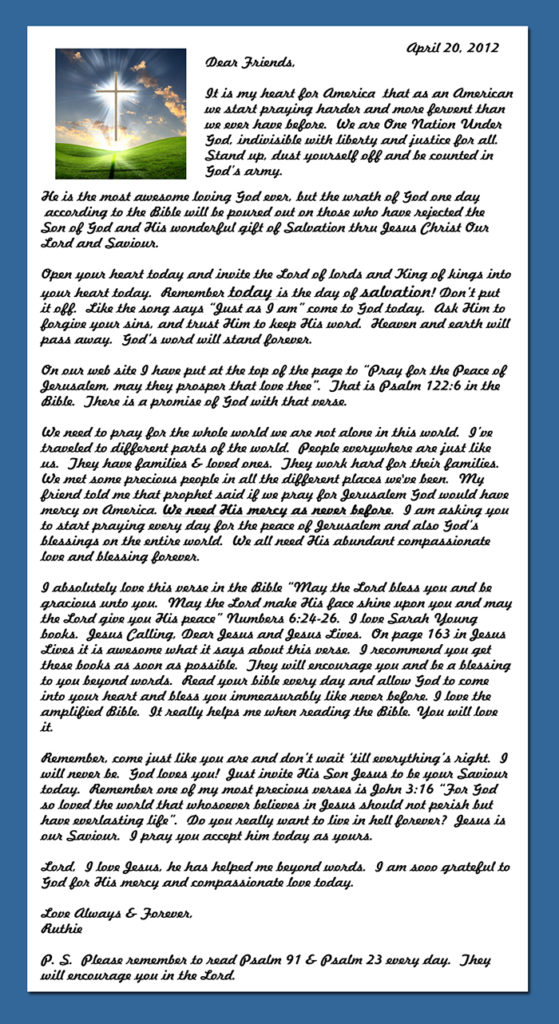 ---
---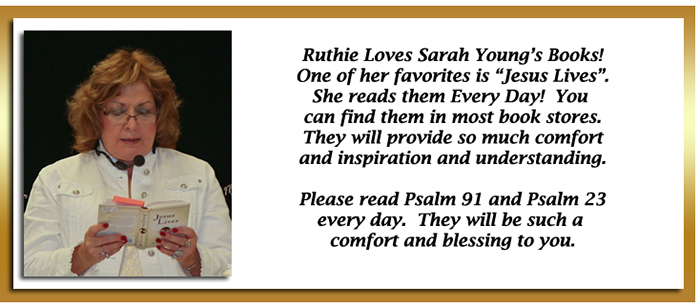 ---
---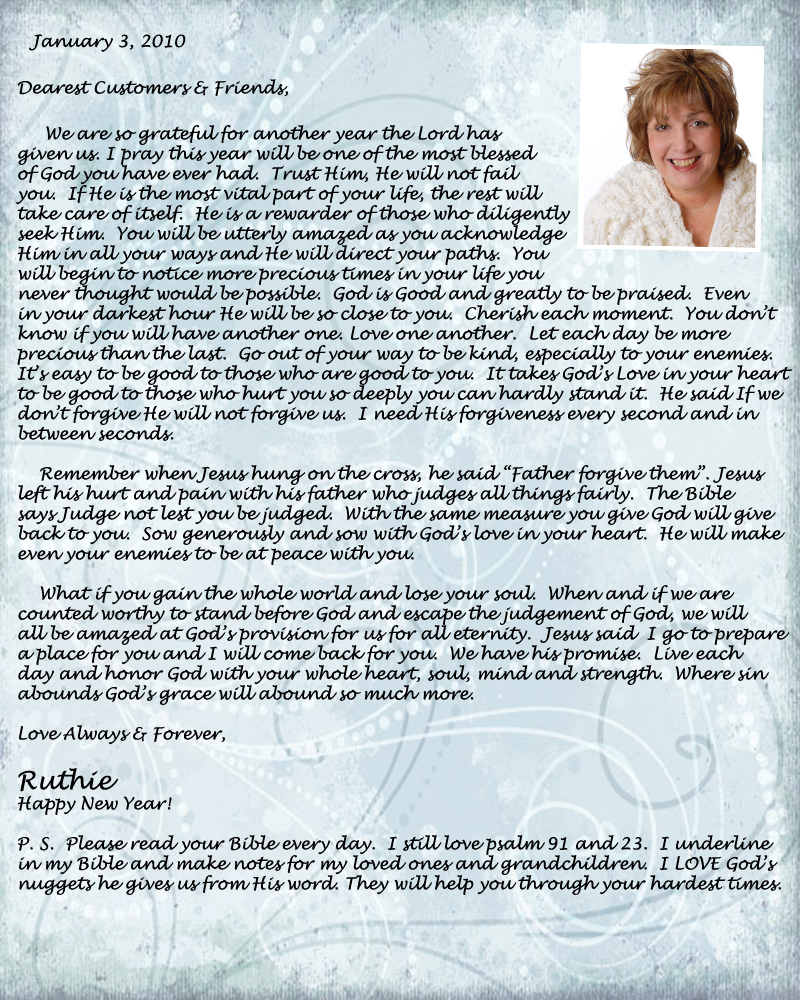 ---
---