Presenting the Luminaire Innov-ís XP3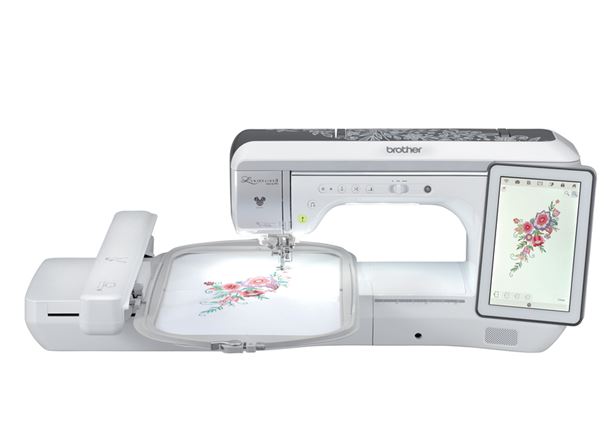 The Luminaire 3 Innov-ís XP3 new sewing, embroidery, and quilting machine offers wireless LAN capabilities and app-based features for your mobile devices. This machine will look fantastic in any sewing room. The Luminaire XP3 has over 1,500 built-in embroidery designs and 192 Disney character patterns on the tablet-like, intuitive 10.1" LCD color display. You will be able to move embroidery files from your PC to your Luminaire 3 with Design Database Transfer1 (no USB required), add decorative touches with one of the 10 Long Stitch patterns, and create your own stitches with My Custom Stitch feature for added creativity. With the Luminaire 3 Innov-ís XP3, you will be able to achieve perfection in every stitch.
Brother Luminaire 3 XP3 Features:
Revolutionary StitchVision Technology
Guideline Marker Line and Guideline Marker Grid
Large 10 5/8″ x 16″ embroidery area
Artspira Mobile App
Stitch Tapering Function
Brother Luminaire 3 Innov-ís XP3 Accessories:
Magnetic Frame 10″ x 10″
Plus more…..
If you would like more information on the Luminaire 3 Innov-ís XP3 machine, contact Ruthie's Notions today.