Presenting the Entrepreneur Pro X PR1050X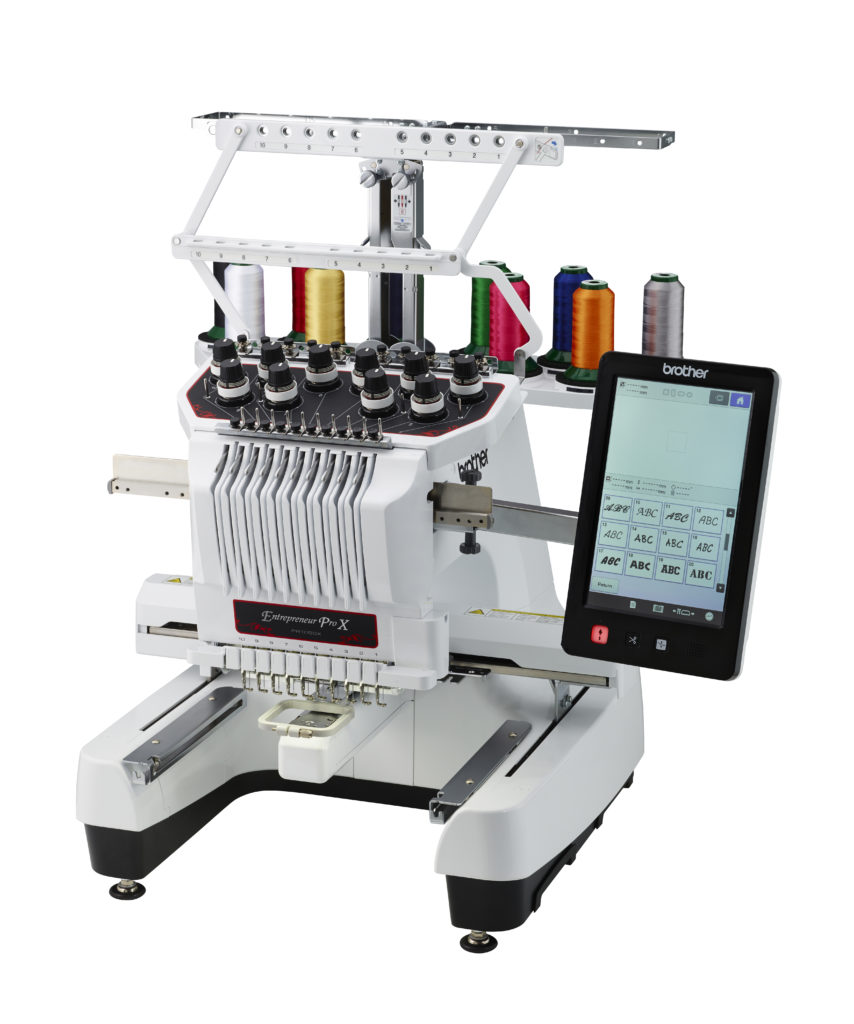 The Entrepreneur Pro X PR1050X is a 10-needle embroidery machine that is highly powerful and efficient. It offers the reliability that you have come to know and expect from Brother. This machine is great for those at home crafters, embroidery enthusiasts, and entrepreneurs.
The Brother PR1050X Embroidery machine comes with some of the most powerful design and editing capabilities for a multi-needle embroidery machine.
Features of the Entrepreneur Pro X:
10-needle embroidery machine with automatic needle threading
InnovEye® 2 Technology with high-speed background scanning – 5x faster than prior models
InnovEye® 2 Technology now for use, with optional Cap and Cylinder Frames
Virtual Design Preview™ feature to superimpose your design on your project without scanning
Industry-first My Design Center offers new design capabilities all without a PC
Industry-first ScanImation™ Scanning frame to scan line art or handwriting, with opportunity to convert into embroidery data.
Outline recognition to easily add stipple and fill patterns to an embroidery design
Plus much more……
There are many accessories that you can purchase for the Brother PR1050X:
Bobbins, Sewing and Embroidery Threads
Hoops and Stabilizers
Software
And General Accessories
If you are interested in the Brother PR1050X or any of our other machines that we offer, please contact or stop by and visit us today.